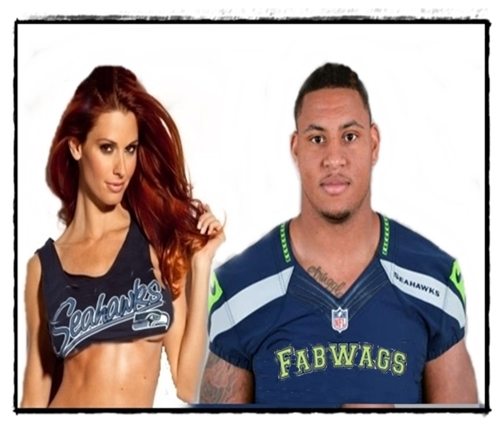 The Seattle Seahawks won the 2014 Super Bowl in New Jersey, and Seahawks player Malcolm Smith was named Most Valuable Player of the game. But I known Smith has a very supporting family that will for sure celebrate with him, but what about Malcolm Smith's girlfriend or wife perhaps? Find out!
24-year-old Malcolm Smith born on July 5, 1980 in Woodland Hills, California, Malcolm big bro Steve Smith is a retired wide receiver who once played with the Chicago Bears. Malcolm graduated in 2006 from Taft High School in Woodland Hills
Malcolm was named to the Student Sports Sophomore All-American and Cal-Hi Sports All-State Sophomore first team during his sophomore year at Taft High, as a junior he made Cal-Hi Sports All-State Underclass first team, All-L.A. City first team and Los Angeles Daily News All-Area first team, as a senior Smith made Super Prep All-American, Prep Star All-American, Prep Star 100, Super Prep All-Farwest, Prep Star All-West, Scout.com All-West, Long Beach Press-Telegram Best in the West first team, Orange County Register Fab 15 second team, Tacoma News-Tribune Western 100, Cal-Hi Sports All-State third team, All-L.A. City first team and Los Angeles Daily News All-Area second team.
He graduated with a major in economics from the University of Southern California where his accomplishments in football continued. Malcolm Smith was the 242 pick at the seventh round selected by the Seattle Seahawks of the 2011 NFL Draft.
Yes, all of the above is pretty impressive kudos!! to Malcolm Smith, but we want to hear about the stunning lady he is dating.
Sorry to disappoint you all, but Malcolm Smith doesn't have a girlfriend, and he is not married either, he is pretty much single, and available.
You can all follow Malcolm Smith on Twitter here.