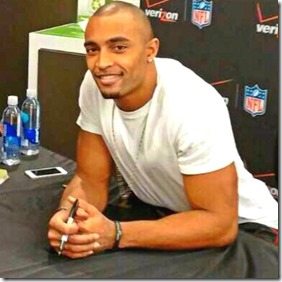 WR for the Seattle Seahawks, handsome 25-year-old Doug Baldwin Jr. is coming off his first 100-yard performance since Oct. 9, 2011. Baldwin's 106-yard effort against the San Francisco 49ers in the NFC Championship Game came as a surprise to everyone, and it has Seattle fans hoping it wasn't just a fluke. So what or who could have been the reason for his latest performance??
With the Seahawks offense struggling as of late, it is going to be key for Baldwin to be able to step up again come Super Bowl Sunday. Russell Wilson is not graced with the targets that his opponent, Peyton Manning, is lucky enough to have, which is exactly why Baldwin must step up.
Baldwin showed what he can do in his performance over the 49ers and will look to follow up with a similar effort this week. If Wilson and Baldwin can connect as effectively as they did last week, Seattle will be in great shape for this game.
However, if Baldwin does not show up, the Seahawks will be in serious trouble. If Baldwin does not get involved in the offense, Seattle will struggle to move the ball outside of the production from Lynch.
Baldwin has just two 100-yard games in his career, regular or postseason, but his confidence is going to be at an all-time high heading into the Super Bowl. It is going to be the biggest game of every single player on the Seahawks' lives, so the question is: Who will shine? But most importantly –as it is the topic of our post- who will help Doug come through?
Perhaps the lovely lady in his life? Another big outing from Doug Baldwin will spell doom for the Broncos and have Russell Wilson and the Seattle Seahawks holding up the Lombardi Trophy.
But the question is, who is the mysterious girl, assuming he has one. Is he even dating? Engaged?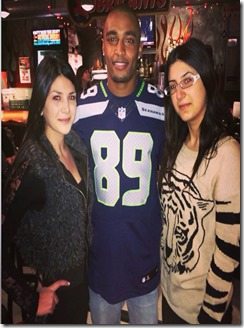 Have you checked out his YouTube series "Fresh Files;" he usually answers questions from fans and talks about events in his life. Maybe we should ask him, who is your girl? Here is a link to Fresh files, maybe we will find out!
You can also find him on Facebook here, Twitter here.
Make sure to catch him on Sunday!