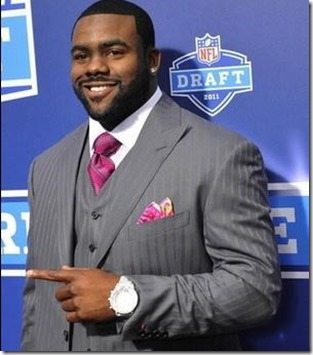 Everyone seems to be a little nervous over tonight's game when the NFC South clash between the Saints and Carolina Panthers takes place at Bank of America Stadium. The biggest question on the minds of fantasy owners, according to a report form Nesn.com is whether  24-year-old New Orleans Saints running back Mark Ingram, Jr. will replicate his performance from last Sunday.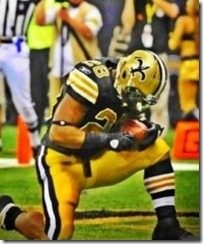 Ingram has football in his veins, his dad, former American football wide receiver played for the New York Giants, the Miami Dolphins, the Green Bay Packers and the Philadelphia Eagles. Mark, who is the 2009 Heisman Trophy winner, and his dad were both drafted in the 1st round of their respective draft classes as the 28th pick overall.
Ingram is the best running back on the roster, and he proved that Sunday by galloping for 172 rushing yards and a score. With Pierre Thomas ruled out on his second straight game Thursday, Ingram is a must-start, the report says.
Mark really could use some much needed support from friends, family and maybe a special lady? It's nerve raking for players when they face this much pressure on them, so is always nice to count on friends and who ever to keep them focus.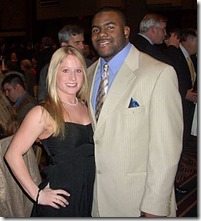 We are sure Heisman Trophy Winner has a well put support system starting with his dad, but what about the kind of support that comes from a female? We know he is close to his mom, Shonda Ingram, and that is always a nice thing.
The former University of Alabama player is pretty active on his social media profiles, but so far no sign of interaction with any lady in particular. Visibly noted on the field due to his short stature, but that hasn't stopped him for reaching his goals. Aside football, growing up, he was also a nine-time All-State track star.
Since joining the NFL, Ingram is fully recovered from a toe injury that nagged him at the start of the 2013. Other than his professional career we haven't hear much of his dating life, but you never know, chances are his girlfriend could be cheering for him tonight!
Find Mark on Twitter here.