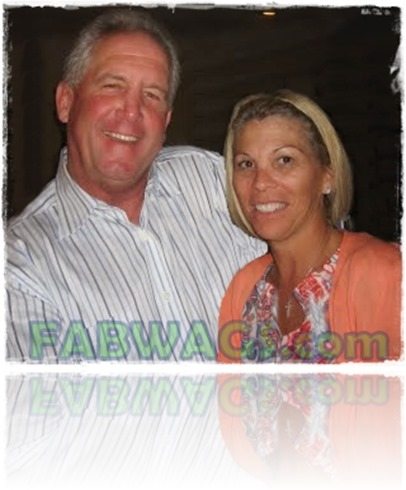 The queen of the Denver Broncos is for Sure John Fox, their coach's wife, Robin Fox. Not just Mrs. fox is a gorgeous woman, she is a kind, humble and extremely supportive person.
58-year-old John Fox from Virginia Beach, went to San Diego College after he graduated from Castle Park High School. Coach Fox olds a bachelor's degree in physical education from San Diego State.
Robin's hubby got his first job as coach at San Diego State University, then with Los Angeles Express of the United States Football League, and became the Steelers' secondary coach in 1989, then year after that he joined the Sa Diego Chargers as their defensive back coach, and with Los Angeles raider in 1994.
Became a personnel consultant in 1996 with the St. Louis Rams, and named defensive coordinator with the NY Giants in 1997, His first job as head coach with the NFL came in 2002 with the Carolina Panthers and with the Denver Broncos in 2010.
John Fox aka "Foxy" and his beautiful wife Robin fox got married in 1985, Robin had just celebrated her wedding when she found herself packing her bags to L.A where her new hubby was to start a job as coach with Los Angeles Express of the short-lived USFL, she did not stayed long in Cali and Robin was on the road again this time to Pittsburgh.
robin Fox and her fab hubby are the proud parents of their pretty teenage daughter Halle, 13, and three handsome sons Matthew, 25, Mark, 22, and Cody, 21, all three Fox boys attended at Elon University in N.C.
Robin Fox and John co-chair the annual Angels & Stars Gala benefiting St. Jude Children's Research Hospital.