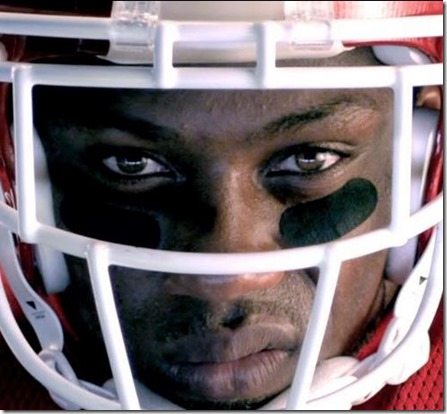 Devastating to anyone to hear the word Cancer, Kansas City Chiefs safety Eric Berry has been diagnose with Hodgkin lymphoma. It's been announced due to his treatment he will miss the remainder of the 2014 season. The 25-year-old will receive treatment at Emory University School of Medicine, reports say.
Berry had been complaining about chest pains last month, team doctors discovered a mass in his chest, at that point he was placed on the non-football injury list. Atlanta doctors confirmed the team's fears that Berry has cancer and will start treatment immediately.
Berry, a first-round pick in 2010 and a three-time Pro Bowler for the Chiefs.
Eric comes from a football playing tradition. His father played for the University of Tennessee in the late 70's. He has two younger brothers who are twins and also play football at Tennessee.
He issued a statement thanking his support system, but no mention of a special someone was made, although he is of course, very popular with the ladies.
The #29 player, who –has a foundation with his name to help children participate in sports –not only said he will fight this "thing" but also encouraged others in similar situations.
You can find him on Twitter here, Instagram here. We send him our best wishes.