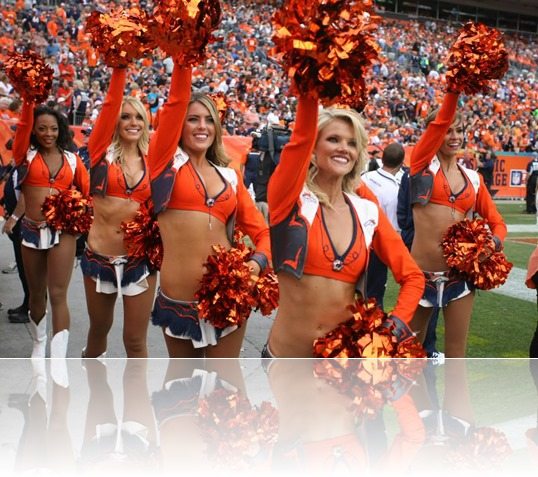 Super Bowl 2014 here we come and what better way to get ready for this great moment with the ladies who spice up the game, they give fans their best moves, showed off their amazing curves, beautiful, flawless faces , with great pride we introduce you to the Denver Broncos Cheerleaders!!!!!!!
Before we get to meet these beautiful ladies, let us tell you the story about how the Broncos cheer squad began..
It was 1971 when the first Broncos cheerleading squad began cheering at the Invesco Field in Mile High now known as the Sports Authority Field at Mile High under the name of the Bronkettes, in 1977 they changed the name to the Bronco Belles and then again in 1977 under the Pony Express, sadly in 1980 they were force to put down their pom-poms after two members of the squad posed topless for Playboy Magazine.
In 1993, after thirteen year the Denver Broncos decided it was time to bring the cheerleaders back and since then they have been cheering during their games, they also toured to several military bases allover from Australia, Hawaii, Cuba, Egypt, Iraq and Afghanistan.
Every Spring hundred of gorgeous women all over the nation auditioned to become a new Broncos cheerleader, but only 26 made the team! Ready to meet them??
In alphabetical order..
Angela a stunning Colorado State student from Littletown.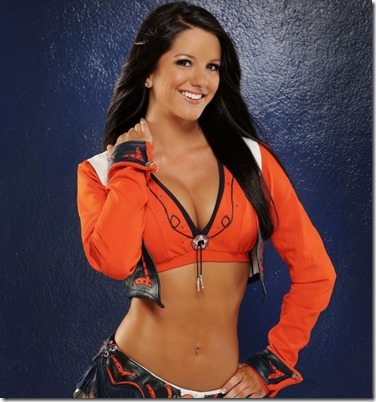 Ashley, an educational assistant from Jersey is on her second year with the team.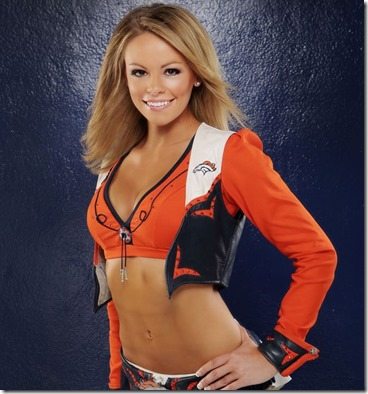 Brittany, this **** rookie is a student at the University of Colorado Boulder.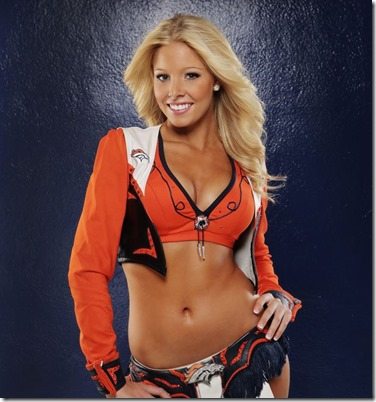 Candance a surgical sales rep from Ohio has been cheering for 4 years.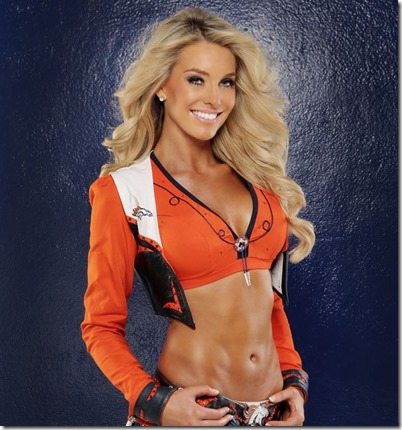 Christina C.owns her own Paralegal business, she has been in the squad for five years.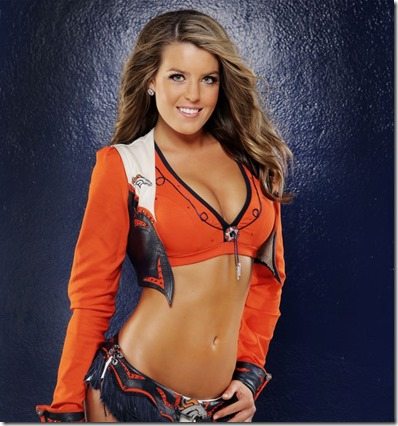 Emily G. this is her first year with the team, this **** Colorado girl is a dance teacher.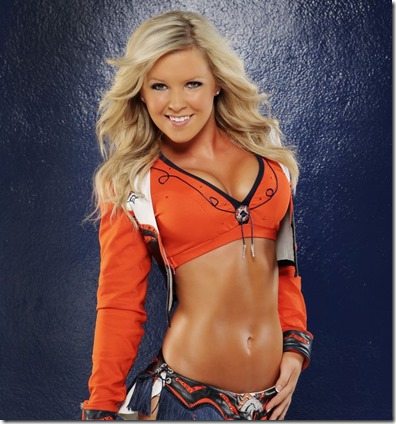 Emily M. Also her first year cheering and she is a Marine Project Engineer, from Boulder, Colorado.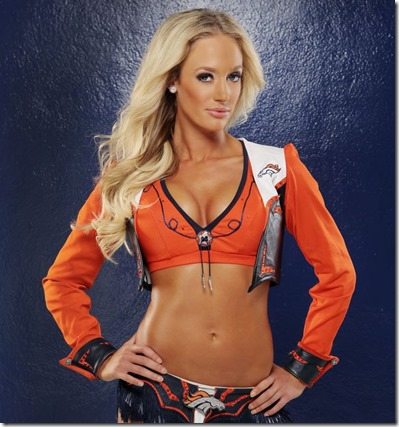 Heather is on her fourth year with the team, she is a special education teacher. She was selected to cheer at the 2012 Pro Bowl in Hawaii and has been team captain for two years.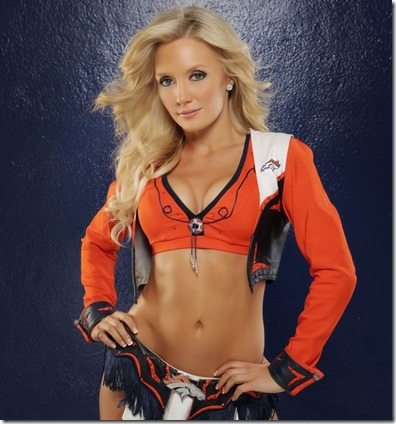 Kate, this law student at the University of Colorado is a rookie.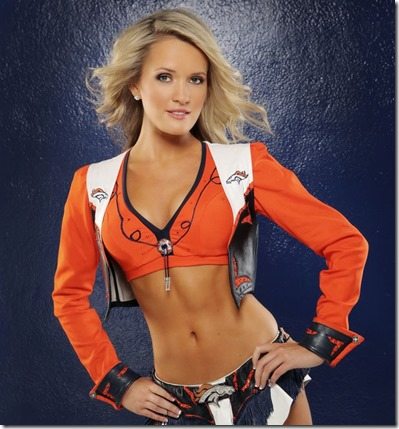 Katie from Denver is on her first year with the team, she is a graduate student and Pom Coach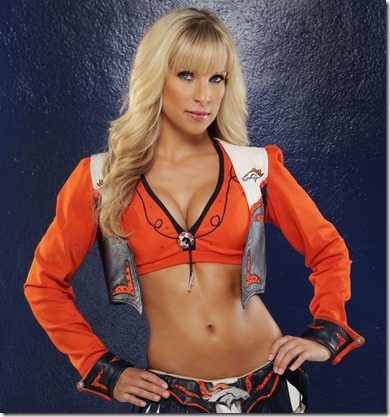 Kendal, This pretty rookie a graduate from the Art Institute of Colorado is a talented photographer.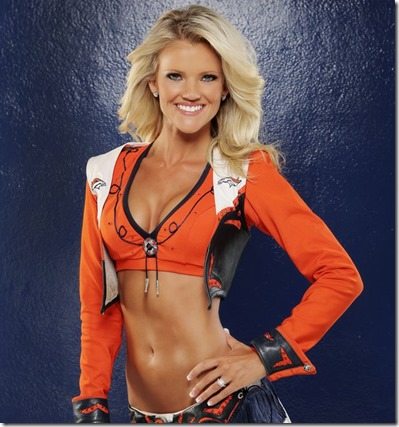 Kisato, a student at Tamagawa University has been cheering for two amazing years.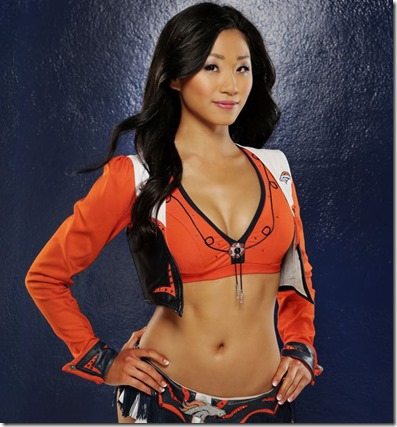 Lauren this special events coordinator and marketing director is on her third year with the team.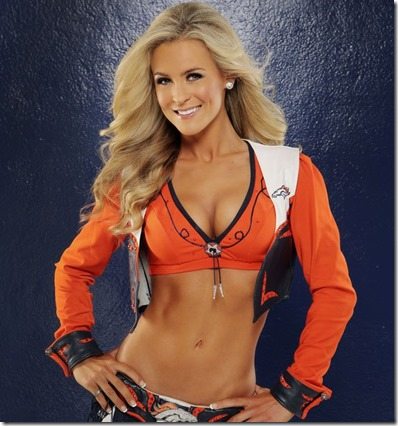 Lelanna, the Benefits & HRIS administrator from Thornton, Colorado is on her first year with the Broncos.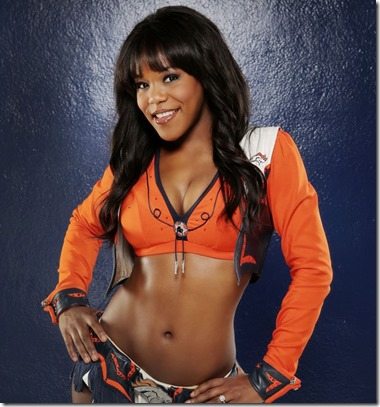 Lindsey has been a cheerleader with Denver for three years, she is also an environmental consultant.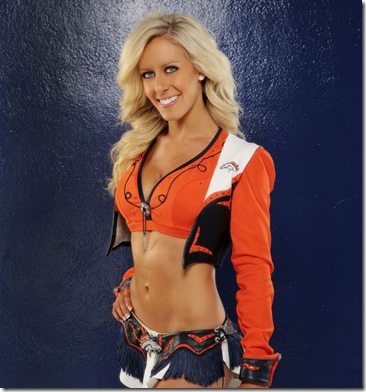 Lindy, this University of Colorado student has been with the Broncos for five years.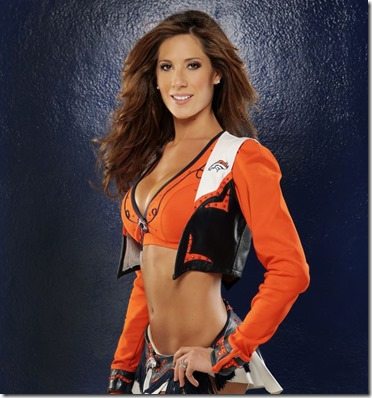 Liz is on her first year, she is a student at Metropolitan State University and Head performer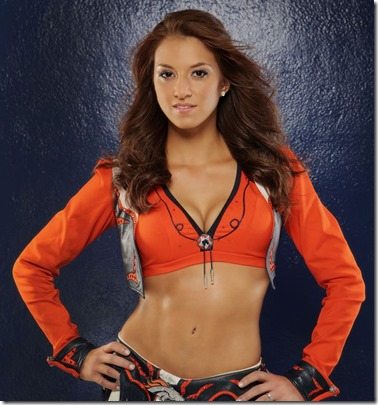 Margaret, is on her fourth year, she is an administrative Executive for Buckhorn Energy services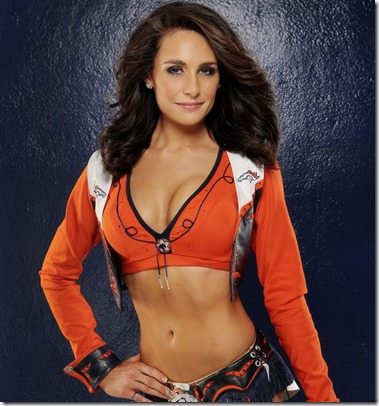 Michelle, four years cheering, she is an executive assistant office manager at a Hedge Fund in Denver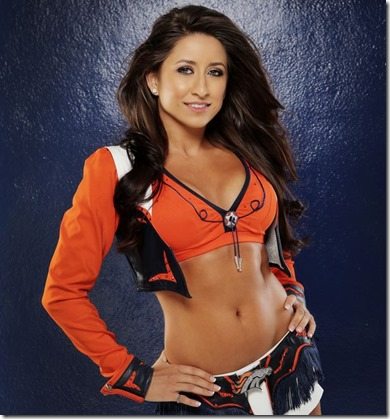 Patricia, this is her third year in the Broncos, she is product developer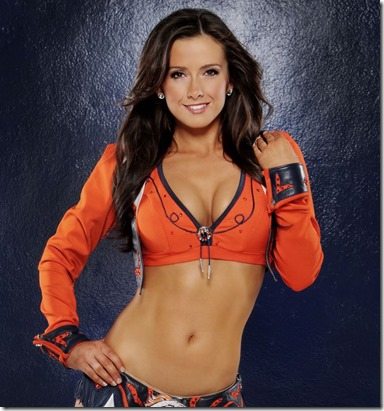 Pam, a stylist model and cheerleader coach from Detroit, MI currently on her 4th year with the team.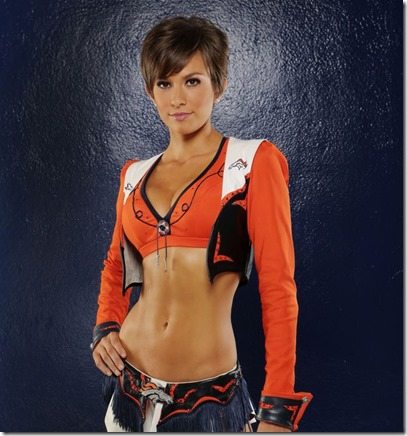 Tara a dance studio manager, Boise State University graduate has been with the squad for five years.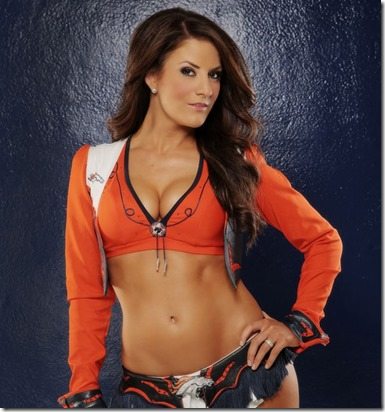 Toni D. this is her third year, she graduated from the University of Minnesota and works as a high school poms coach.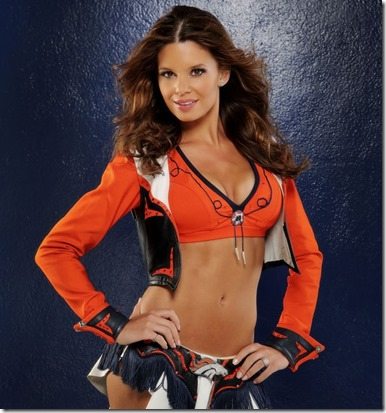 Toni G. this is her second year for the recruiter from Minneapolis and University of Minnesota graduate.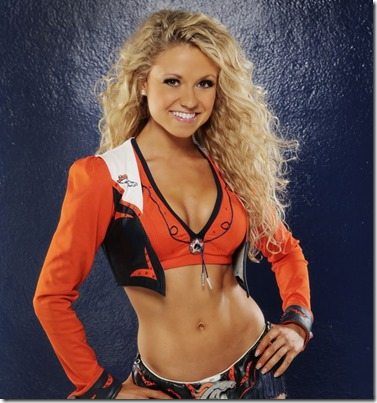 Tristan a professional research assistant is on her third year with Denver.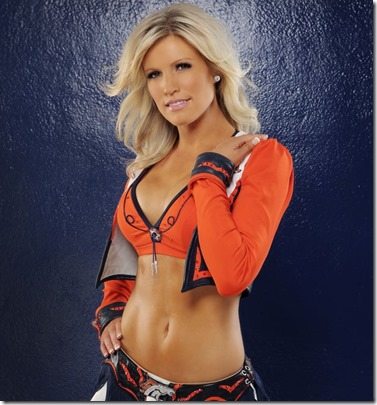 Follow The Denver Broncos cheerleaders on Facebook here, Twitter here, and check their website here.