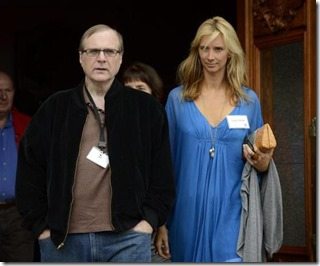 Philanthropist, investor, entrepreneur, author, Seahawks & Blazers team owner, guitarist, neuroscience supporter, space pioneer & Microsoft co-founder; 60-year-old Paul Allen raised the "12th Man" flag before kickoff for the second time since the team started the tradition. Nobody could more thrilled about The Seahawks win 23-17 to advance to Super Bowl XLVIII.
But enough about is said about the game, now we want to get close and personal to the billionaire.
Allen is currently dating TV exec, Leigh Collier. Now, she might not have the same net worth of her boyfriend but this gal who currently lives in L.A is definitely going in the right track. She is a former actress and current executive at CBS/Paramount and the couple began dating in late 2011.  Allen has never married and has been named Seattle's most eligible bachelor numerous times in previous years.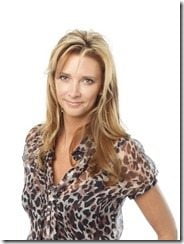 Leigh Collier is vice president of programming and development at CBS Television Distribution. Collier formerly worked at Telepictures, a division of Warner Bros., where she was director of programming. Her responsibilities included numerous syndicated strips including TMZ, Judge Jeanine Pirro, Judge Mathis and People's Court. She also spent a year as manager of media research at Telepictures.  Previously, Collier worked at Comedy Central, where she was a senior analyst, program planning and research; Universal Television Group, where she was an analyst of corporate research; and at USA Networks.  Collier is currently also an adjunct professor at Cal-State Northridge.  Collier received her bachelor of fine arts degree from New York University in 1998.
The 38-year-old shares some of her top qualities, saying on her twitter feed
Cabo lover, former Alaskan, stick-shift driver, travel enthusiast, tv exec, will talk to anyone.
As an actress she is known for known for the 1999 animation film "Alice Underground."
Leigh and Paul started dating in 2012, she is 22-years his junior. Although they have been dating for a short period, the couple seem to enjoy their activities together. Back in 2012  it was reported Allen hosted his annual Halloween party with his girlfriend, CBS vice president of programming and development Leigh Collier, who dressed as Marie Antoinette. The couple threw an intimate affair for 100 people at his massive Beverly Hills residence.
They surely make one brilliant couple together.
Find Leigh on twitter here and check out her LinkedIn profile here.