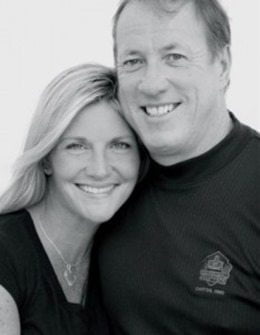 The amazing Jim Kelly is fighting the biggest battle, the battle of his life against cancer, but he is not alone, his faith in God is his biggest pillar of strength, then but not least is the unconditional love and support he receives from his beloved daughters Camryn and Erin and certainly by his best friend and soulmate his loving wife Jill Kelly.
54-year-old Jim Kelly born James Edward Kelly on February 14, 1960, Jim shared his birth with his beloved son Hunter James Kelly, who tragically passed away at the age of eight on August 5, 2005, hunter was diagnosed with Krabbe disease also known as with globoid-cell leukodystrophy. This was a terribly hard time for the Kellys, but in their darkest moment they found light, hope, grace and mercy in God, fighting cancer for the second in yet another hard quest but remember they are not alone as a matter of fact neither am I and neither are you…
Jill and Jim Kelly founded the Hunter´s Hope Foundation in September, 1997 just three months after their little angel was diagnosed with Krabbe disease. As Chairman of her amazing foundation Jill raised awareness and research funds for children suffering from Karabbe disease and their families.
Mrs. Kelly has found another way to help others by becoming the author of several book like Etched Upon My Heart, Without a Word: How a Boy´s Unspoken Love Changed Everything, Prayers of Hope for The Brokenhearted, Prayers for Those Who Grieve.
Her impressive writing skills were passed on to her beautiful girls Camryn Kelly was six when Hunter went to be with the Lord in 2005, it was at this time that she began writing her thoughts in paper, she continued to do so as the years went by, Camryn along her older sister Erin and their mom Jill have published the book series Hot Chocolate With God, the same name her personal blog carries.
44-year-old Jill Kelly was born Jill Marie Waggoner, to Mr. Gerald Waggoner and Mrs. Jacque Waggoner who serves as CEO at Hunter´s Hope. Jill Waggoner graduated from Canisius College with a MS in Organizational Community Development and a BS in Business from SUNY Brockport.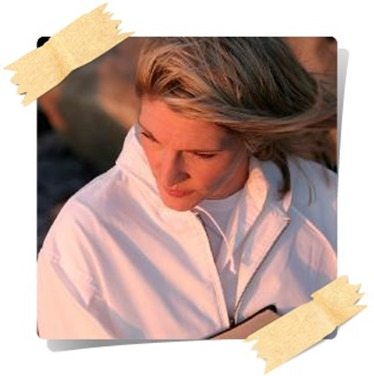 Long time ago in 1988 Jill Kelly was HR at Citibank, in 1988 was VP and HR Services at Fiserv, in 2006 worked for First Niagara and since 2008 with API Heart Transfer Inc.
Mrs. Kelly and her fab husband got married in 1996, they have been blessed with the birth of their three children Erin Marie Kelly born on May 4, 1995, Camryn Lynn Kelly born on June 24, 1999 and Hunter (February 14, 1997 – August 5, 2005); Erin is a student at Liberty University in Lynchburg, VA and Camryn goes to Christian Central Academy in Williamsville, NY . They reside in Orchard Park, NY.
We will not encourage you to share this article on Twitter, Instagram or/and Facebook, you sure can is you´d like to, but we would like you send a prayer to Jim Kelly and his beautiful family using the hash tag #PrayForJK
You can follow Jill Kelly on Twitter here, and visit her website here.