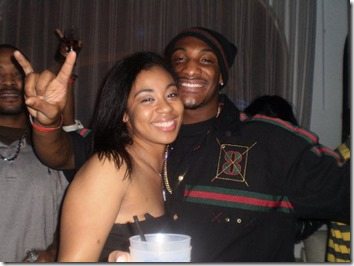 Meet Gypsy Benitez, she is the girlfriend of New England Patriots Aqib Talib. We know the 27-year-old has been known for his antics and several conduct related issues since his NFL career started. Now surely but slowly seems to be finding his way.
In his nearly 15 months in New England, Talib has endeared himself to his teammates and coaches with an infectious enthusiasm he carries with him in meeting rooms, on the practice field, and in games. We know bringing a career from down under is not an easy task. When the Buccaneers traded him in November 2012 his team ad no intention of re-signing him when his contract expired at the end of that season. And now he has come out resurrected out of this whole experience.
He has come a long way from his days of fistfights, a battered a taxi driver, arrested by Florida Highway Patrol and booked into the Pinellas County jail, etc. His arrival to the Pats seems to be the best thing that had ever happened to him. He seemed free of any baggage that dogged his immense skills for four seasons in Tampa Bay.
Benitez and Aqib reportedly started dating in 2011. There is not much known about his relationships or girlfriends. Benitez allegedly became close to her boyfriends four-year-old daughter at the time.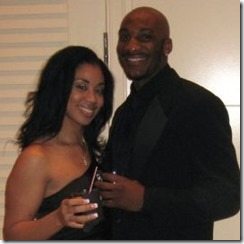 Aqib became a father in 2007, when girlfriend Cortney Jacobs gave birth to a a girl named Kiara, and the couple's only child. Jacobs was a sprinter at the University of Kansas, where Talib also went to school.
Gypsy is also mother to a son about the same age from a previous relationship. Her mother Marta Benitez currently lives in Richardson, Texas. For her last name we can tell she has some Latin roots, they have a few romantic pictures together but she seems to be more comfortable leaving the spotlight to her man.
We sure hope the best for this couple!
Find Gypsy on Facebook here.