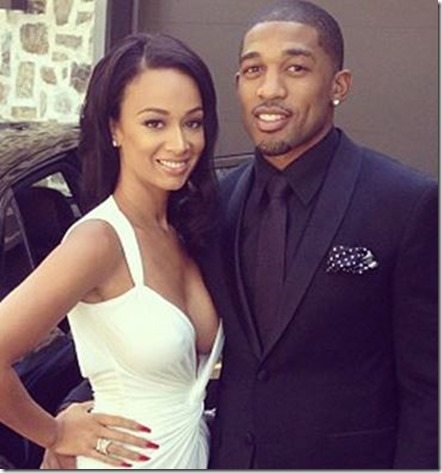 Reality star and celebrity designer Draya Michele is the girlfriend of 27-year-old NFL player Orlando Scandrick.
The Dallas Cowboys cornerback has been suspended for for violating the NFL's drug policy, losing someone like Scandrick for the first four games could be a big blow for the Cowboys. Draya has taken to social media to say she is not the one who gave the player the banned substance.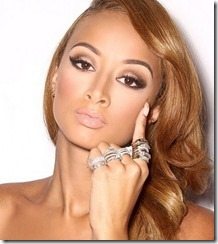 Scandrick tested positive for a performance-enhancing substance after drinking a cocktail that he was aware included MDMA – known as "Molly" – cut with another stimulant, a source said. He took the drug on a Saturday in Mexico and provided a sample the following Monday after the league requested one the week before, according to a source.
"I wasn't taking anything to enhance my performance," Scandrick said Tuesday. "I was notified that I had to take a test while I was out of the country. I called them and told them I would not be back and I voluntarily gave them my specimen."
Scandrick was on vacation with his ex-girlfriend (but we don't think they are really broken off) Draya Michele. On her Twitter account, she denied giving him the drug and a source said it's unclear who provided Scandrick with the MDMA.
She said
I'm not to blame …. I've been supporting him since April when this happened. And I will continue to support him.
Since making her way into the limelight we've known Draya for being a bit of a diva?
Scandrick could have saved her by taking all the blame, but he casually pointed out that he didn't knowingly take Molly and basically threw Draya under the bus. He could have easily left that out of his statement, but by putting it out there and knowing Draya was with him during the time he took the Molly, of course people are going to put the blame on her.
It's really no puzzle, while they were in Mexico, they hit the club, where Scandrick either intentionally popped Molly or someone slid it in his drink and now he is suspended by the NFL.
29-year-old VH1's "Basketball Wives L.A."  Draya was first announced as part of the cast in the series' July 2011 press release. The controversial beauty with a history of dating players and at some point she was also the girlfriend of Chris Brown. She is also a mother of one, perhaps you heard when she was accused of Neglecting her son, Kniko a few years back.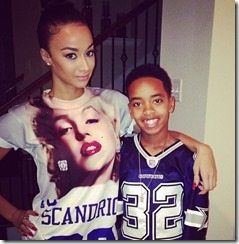 She and Orlando's children also got along and she appeared to be settling in to her wifey and mother/stepmother role with Orlando and the kids at one point.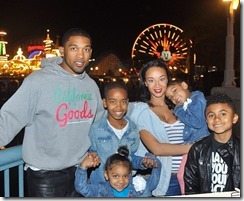 She is the owner of Mint Swim which has been a successful company that sold out in just over the summer and her Fine *** Girls clothing line is taking off; but in the past she did some **** modeling and stripped for a while.
She revealed to USmag earlier this year she went to school to be an aesthetician.She used to work at Hooters and she also said she wants to be known for her beauty secrets and sense of humor.
You can find her on instagram here.