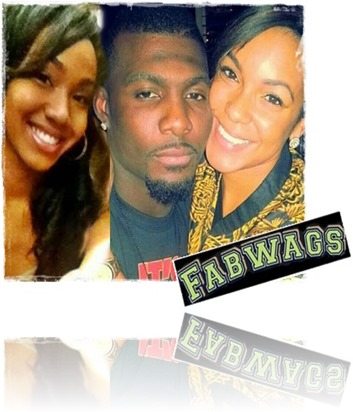 Meet Briana Hooks and Ilyne Nash, these two lovely girls have been romantically linked to Dez Bryant, about the same time.
Let's check out Ms. Briana Hooks first..
The first time she was on our radar was last year when photos of them together appeared on her Twitter account..
25-year-old Briana Andree Hooks  from Dallas, Texas graduated from the University of North Texas
And then comes the lovely Ilyne Nash, not just she dated or is still dating Bryant for like forever, she is also the proud mommy of Dez's adorable and handsome son Dez Jr., 4.
27-year-old Ilyne  Racquel Nash from Killeen, Texas, graduated from  Central Texas College last year, before that she attended Robert M. Shoemaker High School.. According to media Ilyne and Dez have been together for years, she gave birth to their son Dez Jr. on June 25th, 2010.
You can check more photos of Briana and Ilyne with Dez below!