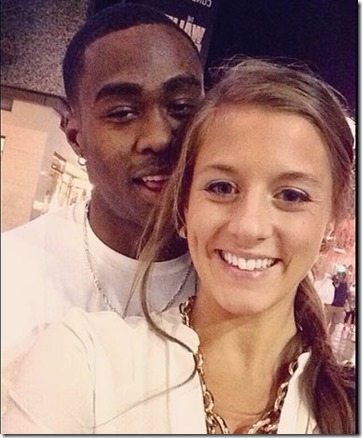 Meet Briannon Lepman, she is the girlfriend of New Orleans WR, Brandin Cooks. Tings were not looking great for her man during week 7, but now in week nine is whole different story.
According to SBNation, this week, he gets one of the best matchups against the Carolina Panthers, who rank 26th in fantasy points allowed to receivers. They give up a ton of deep *****, so things are really looking up for him. Hey, that's the beauty of sports, one day you are in the bottom but things can suddenly take a wild turn.
No one understands that better that the women behind every athlete. For Cooks that person is Miss Briannnon Lepman, want to know more about her? Read below!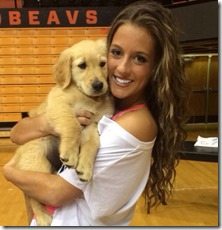 Briannon and Brandin, sounds meant to be right? Not quite, when you take a look at pretty Briannon. We are not trying to discriminate here, is juts not what you would expect because she is, as you can see by her picture: a white chick!
But now a days, is like looking at two peas in a pond! Who doesn't love a nice looking interracial couple like them!
Briannon was born September 28, 1992 and she is a student at Oregon State University. The good looking and fitted gal is also in the Cheerleading squad and is a member of Alpha Gamma Delta sorority.
She is the daughter of Carolyn Marie and Spencer Lepman, she has one sister, Brittany Lepman.
There is not much info on the smiling, bouncing and bubbly 22-year-old. Judging by her photos, she is a regular fun, popular gal; having a good time with friends and definitely soaking up the University experience.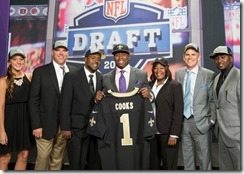 Briannon hasn't been dating Cooks for long, they obviously met at Oregon State but she actually began at OSU dating her high school boyfriend, of whom she still has a few pictures on her Facebook profile. She and Brandin have become tight really quick, she was even present when he got drafted by the Saints in the first round of the 2014 NFL Draft.
You can find Briannon on Instagram here, Twitter here and Facebook here.