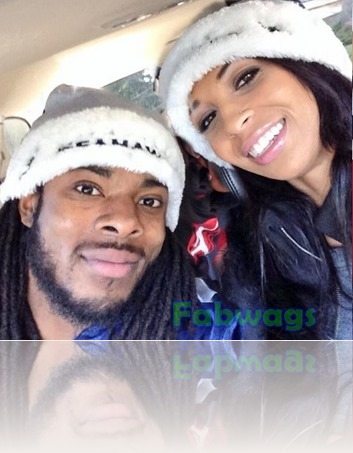 Richard Sherman the NFL' corner back currently a player with the Seattle Seahawks is having the best time of his football career, as usual here at FabWags we all about the beautiful ladies dating or married to this amazing athletes, so we wonder who is Richard Sherman's girlfriend at this moment? is he married perhaps? engaged? did he even dated Ashley Lillian Moss or are they still together?
25-year-old Richard Sherman from Compton, California, graduated from Dominguez High School in Compton and then attended at Stanford where he played as a wide receiver and graduated with a degree in communications in 2010.
The Seattle Seahawks selected Sherman in the 5th round in the 2011 NFL Draft, from day until today Sherman has giving many reason to keep our attention on him, not just because he has done incredible thing on the field but also for his numerous controversies off the field.
From repeating taunting Tom Brady, to his nicknaming Optimus Prime and sending a shut down message to Calvin Johnson who is known by his nickname Megatron. Last March he told Skip Bayless at the ESPN First take that he was going to crush him because he was an ignorant, pompous, egotistical cretin and got into a nasty Twitter feud with Darrelle Davis, Tent Williams, Joe Haden and Roddy White.
Sherman might have been criticized by many people outside Seattle, because at the Seahawks' home, he is the KING!!
As when we talk about Seattle we also include his pretty girlfriend from Seattle the one and lovely Ashley Lillian, who congratulate Sherman on Twitter after that epic win against the 49Ers.
There is very little about Sherman's lady Ashley Moss, except that she used to be a waitress at Joey in Seattle and…
.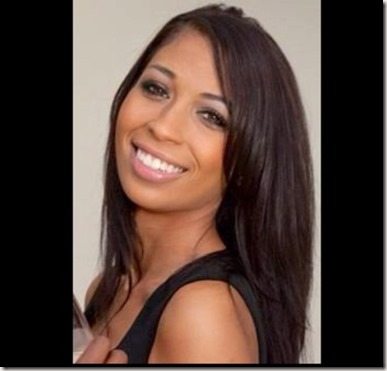 25-year-old Ashley Lillian Moss from Redmond, Washington, is the daughter of Raymond Moss, 52, and Stephanie Moss (nee. Paulson) Ashley has one younger sister Haley Mariah, 23.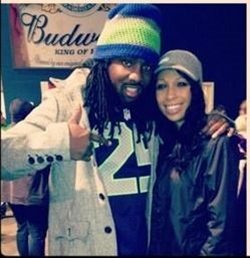 You can find Ashley on Twitter here and Facebook here.