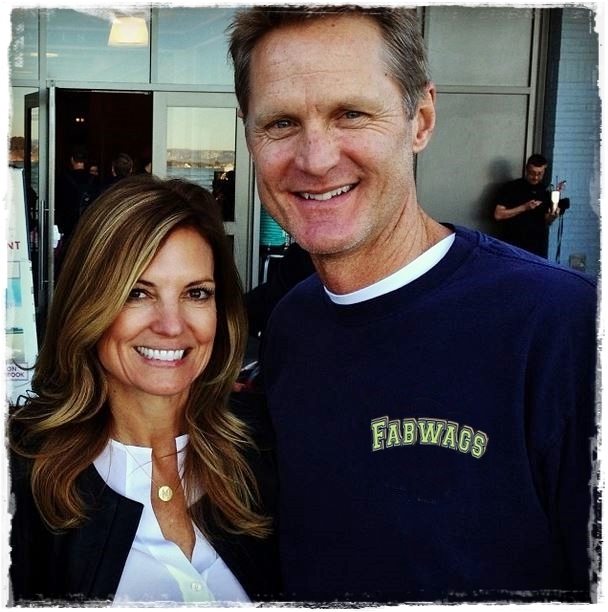 Could it be possible that a new NBA Wag is coming to the New York Knicks? That is a possibility, yes, since Teri Woodson left the building, a series of names of the possible WAGS joining their husband to take on the role of coach to the NY Knicks has come to our ears, one of those names is that of Margot Kerr the beautiful wife of coach Steve Kerr.
48-year-old Lebanese basketball coach and former NBA player Steve Kerr attended Cairo American College n Egypt and Palisades High School in Cali, and then the University of Arizona; his dad Malcolm Kerr was serving as President of the American University of Beirut. Kerr's life was stuck by tragedy on January 18, 1984, when his dad was shot and killed by two gunmen outside his office; he was 52. A telephone call from Islamic Jihad later claimed responsibility. Kerr was 18 and a freshman at Arizona.
Kerr was selected by the Phoenix Suns during the 1988 NBA Draft. During his 15-year career as a professional basketball player with the NBA Kerr played with the Cavaliers, Orlando Magic, Chicago Bulls, San Antonio Spurs, Portland Trail Blazers and ended his career with the Spurs in 2003.
After his retirement he became a broadcast analyst with TNT, but he came back to the court in 2007 when he became General Manager and President of Basketball Operations for the Suns. Kerr left the Suns in June, 2010.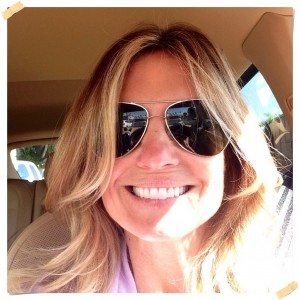 48-year-old Margot Kerr was born Margot Brennan in Arizona to Karen Brennan, 72, from Tucson, Arizona. Mrs. Kerr graduated in 1983 from Salpointe Catholic High School in Tucson, AZ and in 1987 from the University of Arizona where she met her hubby.
Actually Margot met Steve in 1985, during their Sophomore year at Arizona, they dated for four years before they got married in 1990. They are the proud parents of their three amazing and gorgeous children, Nick born in 1992, Maddy and Matthew.
You can follow Margot Kerr on Twitter here.