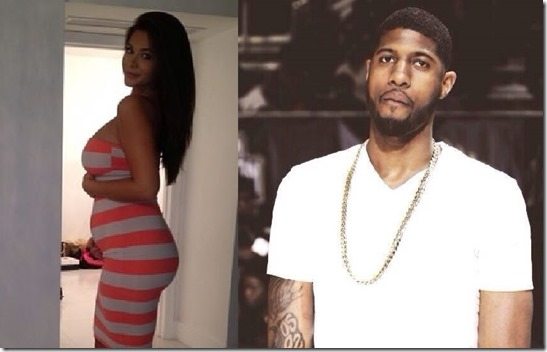 Wow! The squawky-clean up until now, image of 24-year-old Pacer's Shooting Guard Paul George is facing some controversy in the form of a paternity suit. The baller is being sued by a former stripper named Daniela Rajic.
According to 24-year-old Rajic, she claims he is the father of her month-old baby girl. The former club-girl gave birth to daughter Olivia on May 1 and filed a paternity suit against George in Manhattan Family Court yesterday and media has been going crazy about it, not only because his career has been pretty much unstained but also because she claims the NBA player offered her $1 million to have an abortion back in February.
Rajic and George were reportedly an item for a short time last summer and bada-bing-bada-boom she got impregnated. They met while she worked as a stripper at Tootsie's Cabaret in Miami according to reports, but the New York Post says she now resides  in New York. Sources told the Post there is no question he is the father but the court is still expected to order an official DNA test. Paul already denied rumors hat he had offered Rajic $1million to abort the child.
Rajic who was happily waiting for the birth of her daughter flooded her social account with pictures of her pregnancy and baby shower.
Daniela quickly posted pictures of her cute-little baby-girl born just hours before her alleged daddy's own birthday.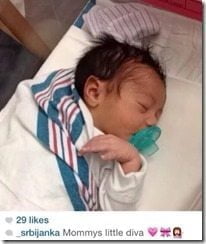 Definitely not the best time to slap him with this kind of news when he is currently focused on trying to defeat NBA champions the Miami Heat but he certainly saw it coming or growing in this case!
Rajic, who is rumored to have previously been with rapper Lil Wayne, is ready to test George's resolve who has said he will take full responsibility once he gets legal confirmation of the paternity test.
So you think we might hear wedding bells in the near future? It wouldn't be so crazy, although they are not exactly all lovey dovey, it wouldn't be the first stripper-star athlete relationship!