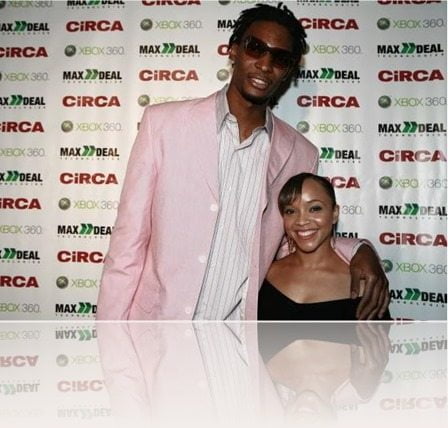 Miami Heat player Chris Bosh is once again in trouble with his ex-girlfriend and baby mama Allison Mathis, who has filed for bankruptcy and claims he only pays her $3,000 a month.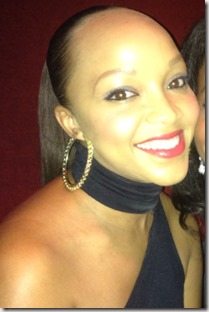 Back in 2008, 32-year-old Allison M. Mathis said she and her then boyfriend Chris Bosh planned to get married, they planned to have a child together and even paid for a fertility drug to hasten the process. Allison Mathis met the NBA player in 2005, she was a personal chef to the Dallas Cowboys.
Allison said, she became pregnant that year, when she was about seven months pregnant Bosh stopped supporting her and tried to removed her from the home they shared. Allison moved out, but she didn't have any money to pay for the doctor's appointments, gas, electricity, and water, the utility companies told her they will disconnect the services, all of these affected Mathis tremendously, she suffered breakthrough bleeding and a constantly upset stomach.
Mathis moved into her momma's two bedroom home in her hometown of Washington, where she admitted to a hospital with complication with her pregnancy.
Trinity Meyers Mathis was born four months premature via c-section on November 2, 2008, Bosh met Trinity on Jan. 7, 2009 at his hotel room in D.C while he was a player with the Raptors. Mathis said that even though a DNA test showed Trinity was Bosh's daughter he didn't provide child support for his child.
Bosh fired back two days after Mathis' allegations on the lawsuit filed in Maryland where she was seeking child support and sole custody of the child and said he was already supporting Trinity.
"I love my daughter," said Bosh in the statement. "Of course I am financially supporting her.
Bosh stated that in 2010 he gave Mathis $250,000, he also pays for Trinity's preschool expenses and supplies and school extracurricular and developmental activities fees and medical and dental insurance, which was not court mandated.
He agreed to give Allison $2.600 in child support, but in December, 2012 Mathis said she was hoping to get a raise in child support from $2,600 a month to $30,000 a month. Her petition was denied.